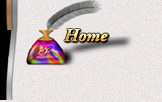 No More War

A Workshop by Evolutionalry Biologist and Novelist
Dr. Judith Hand

In her talk and the interactive discussion, Dr. Hand presents the theoretical background for her novel Voice of the Goddess, an epic depicting the Bronze Age Minoan Civilization on the Mediterranean island of Crete. If your organization would like to have the author speak on the subjects described below, a talk which includes slides of Minoan (Keftian) art, contact and leave a message at:

Phone/Fax: 858/485-8001
E-mail: QuestpathPub@aol.com
Att: Leon

What You Can Expect

A description of a culture of the past that, because of its own apparent peacefulness, offers hope for social stability and peace in the future.

A look at the biological roots of behavior that explain why men and women react differently to social violence.

A consideration of a possible relationship between "sacred sex" and reduction of social violence.

A vision of why the empowerment of women worldwide educationally, economically, and religiously as well as politically is perhaps our best hope for a future liberated from the treadmill of warfare.

An introduction to some present-day nonviolent cultures.

A brief overview of a Plan of Action for a campaign to end war in our time, including an explanation of why we can believe such a goal is achievable.




Evaluations

"Hearing Judith Hand is a breath of fresh air as she, unlike many who would like to end wars, concedes the inevitably of conflict. Her message, that inclusion of women is a necessary condition for success, is both a new concept and a justifiable innovation to the body of work on this difficult subject of avoiding war."

Cal Watson
Board Member, San Diego World Council,
President, San Diego World Affairs Council-North County
President, Continuing Education Center at Rancho Bernardo, CA

"An outstanding presentation! One of the largest turnouts we've ever had."

Jerry Peterson, President,
Friends of the Library, Rancho Bernardo, CA

"Within minutes, Judith grabs the imagination and flings it to a different place and time. And we thought running water was only a modern convenience! "If Women Ran The World," maybe men wouldn't have minded a bit. And maybe fewer would have lost their lives in needless wars. Super ideas and a fascinating talk!"

Jeffrey T. Wilson, Esq., Program Chairman
Poway Kiwanis, Poway, CA

"Dr. Hand's clear, enthusiastic presentation offers so much food for thought on how our world might be different, and for the better. The use of Minoan art was a special treat. I came away inspired to do my part to make some of those critical changes happen."

Judith Fulton, Program Chairman
American Association of University Women, Redlands, CA

A Selection of Previous Speaking Engagements
People to People, Rancho Bernardo, CA
World Affairs Council, North County, Rancho Bernardo, CA
Up The River Endeavors, Martha's Vineyard, MA
Panel on Promoting Peace with Arun Gandhi and Azim Khamisa, IVAT (Institute oViolence Abuse and Trauma), San Diego, CA
Coronado Rotary, Coronado, CA
San Diego Brandeis University Women, La Jolla, CA.
Executive Women's Council, University Club, San Diego, CA.
The Gender and Equity Resource Center, University of California, Berkeley.
Redlands American Association of University Women (AAUW), Redlands, CA.
Laguna Pen Women, Irvine, CA.