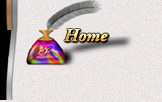 Biography


Judith Hand has made the transition from left-brained scientist to right-brained novelist. Before she began writing fiction, a little over ten years ago, she was a research associate and lecturer in the UCLA biology department. Trained in animal behavior, primatology, and ornithology, Judith knows "a heck of a lot about the natural world and monkeys, apes, birds, and humans," all of which animates her fictional worlds and people.

Of those things that significantly shaped her life and continue to influence her as a writer she singles out the following:

| | |
| --- | --- |
| She graduated summa cum laude from Wheaton College, a small liberal arts school that stressed excellence in such fields as ancient history, the Bible, philosophy, art history, English literature, and cultural anthropology. She sang in the a cappella choir and says this was her first experience of the joy of creating something beautiful and spirit-stirring, a goal that continues to influence her writing. | |

| | |
| --- | --- |
| | At 23, after receiving a master's degree from UCLA in general physiology, she worked in a neurophysiology research lab in Munich, Germany studying squirrel monkey behavior and vocalizations using brain electrical recording and stimulation. "I'm profoundly intrigued by the human brain. By how it creates for us the world we experience and the emotions we feel. And by how it can trick us into believing things that, in fact, aren't true. I bring this knowledge to my character studies." At a Max Planck institute, as a young surgical technician, she once assisted the Nobel Prize winner Roger Sperry in a demonstration of his famous split-brain operation. In Germany she also dealt with the "sink or swim" trauma and growth that comes from dealing with culture shock and with the struggle to communicate in a second language, experiences that gave her insight into the importance and difficulties humans have with communication. She traveled as far south as Egypt, east to Jordan, north to Denmark, and west to England. |

| | |
| --- | --- |
| Not long after returning from her year in Europe, she married Harold Hand, an LAPD policeman. His support, encouragement, and love during their life together let her explore wherever her heart led her, whether it was into science or writing. "He was a strong man. Very much the wind beneath my wings." With him she visited other parts of Africa, and Russia, South America, Australia, and New Zealand. She credits these travels combined with her undergraduate studies in cultural - anthropology for giving her a deep appreciation for the extraordinary variety of ways humans live their lives. Passionately in love with the natural world, Judith has compared, first hand, the wonder of ferocious lions striding across an African savanna with the equally impressive tameness of birds breeding on the Galapagos Islands. She says her most profound moments of religious awe have come when contemplating Grand Canyon's breathtaking colors and forms in the United States and when standing in the pounding, vibrating, wet presence of Iguazu Falls in Brazil. | |

| | |
| --- | --- |
| | After teaching high school biology for a number of years at Santa Monica High School in Santa Monica, California, she returned to UCLA as a Ph.D. candidate in animal behavior. Near the end of that Ph.D. program, at a national ornithology meeting, she won the award for the "best student paper." This, she insists with a smile, taught her how to speak in public though terrified beyond description! |

She left UCLA with her Ph.D. and a Smithsonian Post-doctoral Fellowship to study the vocalizations and sexual behavior of gulls at the National Zoo in Washington, D.C. Lurking with tape recorder and video camera around the rocks and bushes in a huge flight cage, she avoided bewildered stares of zoo visitors while studying conflicts between mated male and female gulls. She watched, fascinated, as two male gulls paired up to defend a territory and hatch and raise two chicks from fertile eggs she placed in the nest they had built!

| | |
| --- | --- |
| | She has been present at the moment of life and death. She was in the room when her admired mother-in-law died and in the same year, in another room when her sister delivered her second child. "My mother-in-law died with enormous dignity after a long and giving life. My sister gave me the gift of being present at a child's arrival among us. Without children of my own, my sister's sharing of this extraordinary experience touched me profoundly." Judith held her mother's hand at her mother's death and heard her husband's last breath. These latter two events appear, fictionalized, in the pages of Voice of the Goddess. |

For fun and adventure she enjoys skiing, camping, hiking, power boating, in-line skating, sci-fi and action movies, classical and country music, and "virtually any kind of great food." Of her life she says, "Thus far it has been a fascinating and exciting journey. I'm looking to the future anticipating more learning experiences, more fun, and more roles to explore in life's great play."

Author of several other novels, among them Grand Magic, The Dove, and The Amazon and the Warrior, Judith lives and works in San Diego, California.